Holyhead to Dublin Ferry
Holyhead Dublin Ferry with Irish Ferries and Stena Line - Prices from €133
Holyhead to Dublin Special Offers
Take the car & the kids go free with Stena Line!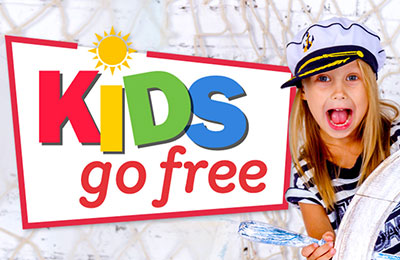 Travel up to 5 January 2020.
Kids go FREE on Economy and Flexi motorist fares. Available on the Belfast-Cairnryan, Belfast-Liverpool, Dublin-Holyhead and Rosslare-Fishguard routes. No offer code needed! Travel up to 5 January 2020. Must be booked 48 hours in advance of travel.
Kids go Free with Irish Ferries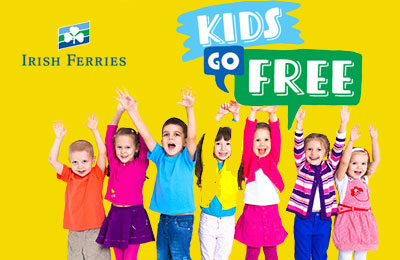 Travel up to 18 December 2019.
Up to 7 kids go free when you bring the car to Ireland with Irish Ferries. Routes: Holyhead-Dublin and Pembroke-Rosslare. Children defined as aged up to 15 years old. Maximum 7 children per booking.
If you're looking for the very best Holyhead to Dublin ferry prices then you are in the right place. The ferry from Holyhead to Dublin is one of the most popular ferry routes in the UK and sees thousands of passengers each year travel from the UK to Ireland.
Dublin is a beautiful and cultural city, with lots to do and see. It is also an ideal starting location for those who want to explore more of Ireland, such as Ireland's truly beautiful countryside and coastline.
You can travel the Holyhead Dublin route with either Irish Ferries or Stena Line. Irish Ferries offers a fast ferry service, with crossings from as little as 1 hour 50 minutes. Stena Line offers a journey time of 3 hours 15 minutes, as well as free movies to keep you entertained.
To find out more about departure times and our lowest prices see below. If you prefer, you can simply use our search engine to find the best prices for your requirements.
Ferries from Holyhead to Dublin for every need
No matter why you need to travel by ferry from Holyhead to Dublin, we have everything you could need to book the perfect ferry journey. Whether you are having a getaway in the Emerald Isle, are travelling with business or are off to visit family, we aim to make your journey the best it could possibly be. You can compare Holyhead to Dublin ferry prices with a variety of operators, so you get the very best deal going.
Customise your journey
Our aim is to provide you with the best choice on ferries from Holyhead to Dublin. With AFerry you can select outward route, return route, number of passengers and even the currency you would want to pay in. Once you have made your selection, we return a selection of results for you to choose from. We tell you what dates and times are available, the operator and, of course, the price. By giving you all the details, you can make a much more informed choice on travelling by ferry from Holyhead to Dublin.
About Holyhead
Holyhead is the largest town on the island of Anglesey. However, Holyhead is actually on a linked smaller island - Holy Island - hence the name Holyhead. The town and port are easily reached by car by taking the A55.
Holyhead and Anglesey are dream destinations for lovers of the outdoors. Here you'll find world-class golf-courses, fishing, nature trails and stunning beaches. If you're thinking about spending some time here before or after your ferry journey, then you certainly should not hesitate
About Dublin
The cosmopolitan and lively Irish capital should be a must on anybody's European itenerary. Like any European capital it would be impossible to describe all there is to see and do.
The number one attraction is the Guinness Storehouse - the home of the "The Black Stuff" Dublin's world famous dry stout. Other attractions include St Patrick's cathedral - what would Ireland be without St Paddy after all? The National Gallery, Botanic Gardens, the National Acquatic Centre, Dublin Zoo, the list is almost endless.
However, when you leave Dublin, what you'll remember above all else is the atmposphere: the small pubs filled with dancing and music and perhaps above all else the friendliness of the locals.
Special Offers - Terms and Conditions
Take the car & the kids go free with Stena Line!
All passenger vehicle types – excludes vans, freight, motorcycles and foot passengers. All sailings. Book At least 48 hours in advance of travel and by 23.00hrs, 24 August.
Kids go Free with Irish Ferries
Valid on Irish Sea routes up to 18 December 2018. Must be booked online and 48 hours in advance of travel. Children defined as aged up to 15 years old. Maximum 7 children per booking. New bookings only. Subject to availability. Excludes freight, bicycles and foot passengers including SailRail. Not applicable for landbridge, inclusive holiday or any other third party arrangements.